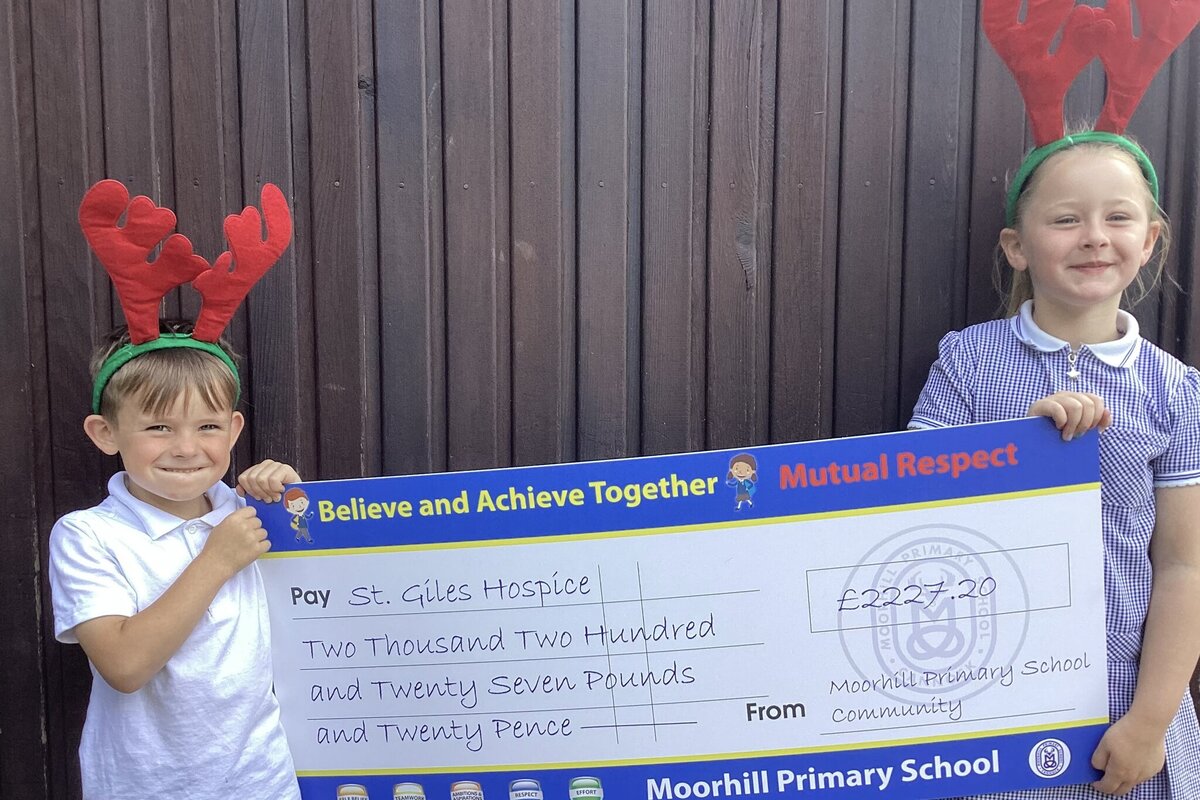 Rudolph Run for St. Giles Hospice
As a school we took part in the Rudolph Run to raise money for St. Giles Hospice. The children and staff worked hard to attain sponsorship and our school community pulled together to achieve something amazing.
Our aim was to reach around £400 (roughly £1 per child on average) as times are tough. We absolutely smashed this and raised a staggering £2227.20!